Trauma Training Tip
As we move into the Fire season, the important functions of the Fire Officials in the self-protective response, as well as the many ways  they can be disturbed by traumatic stress, will become more palpable in our treatment rooms.
Traumatic stress too often results in a loss of trust in other people or a sense of disconnect from our own true nature.  Acupuncturists are in a unique position to help survivors build their capacity for relationship and develop an embodied, coherent sense of self.
The interface between the Fire element and the Ventral Vagus Nerve illuminates the wisdom of Acupuncture and Asian Medicine (AAM) and its contribution to the world of trauma healing. The Ventral Vagus innervates and ensures the rhythm of the heart and lungs. It influences the twinkle in the eye, the muscles of the face that inform emotional expression, and the muscles of the ear that help with discerning subtleties of meaning from speech. These functions support the depth of communication and connection necessary for healthy and loving relationships.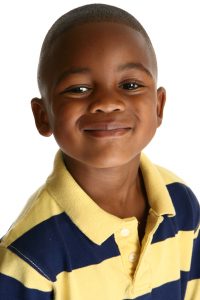 The Ventral Vagus also mitigates arousal and keeps us connected and in relationship with others in low-level stressful interactions.
These functions can be compromised by early trauma, head injuries or life threatening experiences.  Acupuncture interfaces with these functions in subtle, nuanced and profound ways. Our medicine can help restore coherence to the beat of the heart.
Join me on June 9&10 for Restoring Coherence, the next module of the Restoration & Balance After Trauma series.  We will explore the impact of traumatic stress on the Fire Officials and send you home with skills to develop capacity for meaningful relationships with self and others in your clients.  Please feel welcome.
Alaine's Two Cents: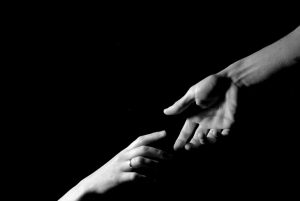 I'm excited to share with you that I am re-opening my private practice! I will be available on Mondays at Crossings, 8720 Georgia Avenue, Silver Spring, MD 20910 beginning on June 26, 2017. I am particularly interested in serving acupuncturists and other clinicians working with trauma survivors.
I will be offering treatment and case consultation. Our own regulation is the foundation of our service to our clients. Bring yourself for care, bring a patient for us to work with together, or bring your questions on patient management, trauma physiology, treatment planning, or clinical skill development.
I can offer Somatic Experiencing students credit for personal sessions and case consultation at all levels of the SE training and will offer acupuncturists NCCAOM-approved PDAs for case consultation.
Check This Out!
Many of you have asked me if I am going to re-run the popular, Restoration & Balance After Trauma series next year.  The answer is yes, and under a new name: The Tao of Trauma. Please feel welcome to take a single module, or the whole series.  Previous attendees are welcome to re-take and review the material for half price.  Here's more info:  ToT-Card2017-18
Awakening Arousal  – September 16-17, 2017
Signaling Threat  – December 2-3, 2017
Mobilizing A Response – March 3-4, 2018
Restoring Coherence – May 19-20, 2018
Digesting The Gristle –  September 15-16, 2018
$375 per module, $350 if registered and paid 30 days in advance
$1500 for all 5, paid by September 17, 2017
12 PDA's per module
Clinical Curiosity
Where is your clinical curiosity carrying you?
Q.  It was my patient's first visit. She has a long history of very irregular menses and is yin deficient. I thought CV 4 and Sp 6 would be perfect for her. As soon as I put a needle in CV 4 she went into a very hyper-aroused, anxious, state. Not only was it painful for her, I lost some of her trust and confidence.  I took it out immediately, and spent some time with my hand under her kidney/adrenal (like I learned in your Signaling Threat/Water module) to basically help her get off the ceiling.  Then I could needle Sp 6, which went grea
A.  This could happen to anyone of us. You did a great job of helping her move out of the signal of threat in her kidney/adrenal and re-boot her nervous system too.  Excellent work.  We are "somewhat" in control of our needle insertions, but never in control of what is at the other end of the needle. Always good to acknowledge a "whoops" and tell a patient that an experience like hers wasn't your plan or design. You are learning together. Lots of trauma survivors have ab-reactions to various clinical interventions, that's the nature of their physiology. I would wager that clinicians before you have over-treated, mis-treated or had unpredictable responses to their interventions with her. What builds trust with a trauma survivor is honesty, transparency and humility — not perfection!
I would also counsel caution in going to lower CV points on a first treatment. Our textbooks tell us that CV 4 is a great point for yin deficiency and irregular periods. Someday it could be the perfect point.  You may need to approach her lower jiao more slowly. Using points like Sp 6 to bring qi to her uterus may be a more accessible way to "speak" to her lower jiao without causing hyper-arousal.