Introducing The Tao of Trauma, a new book from Alaine Duncan and Kathy Kain, available January 8th 2018. Pre-order your copy today.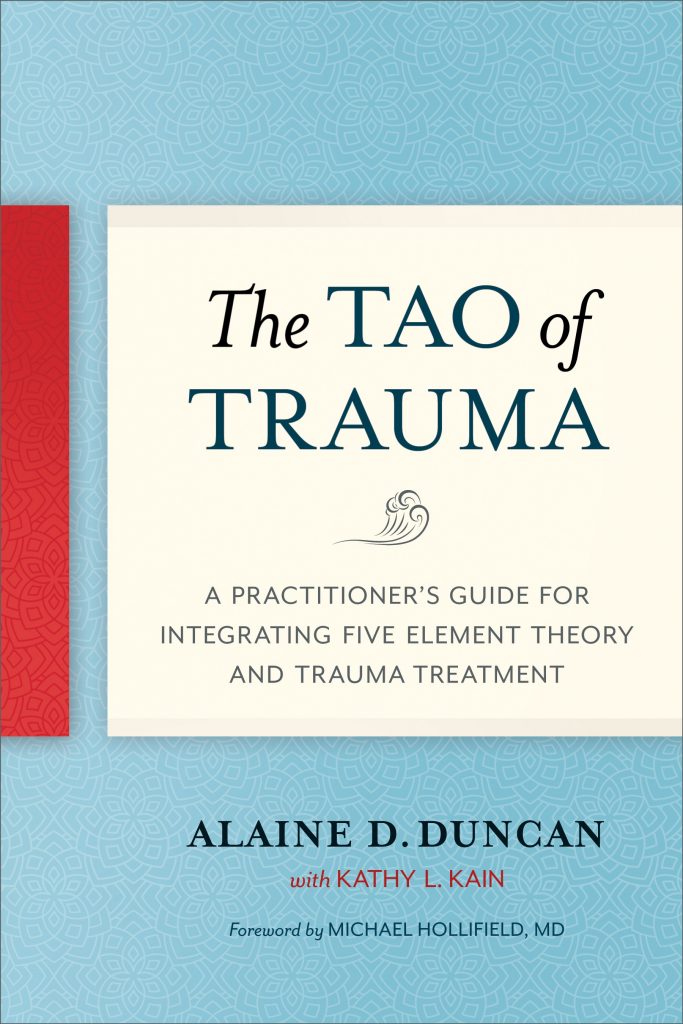 About The Book
The Tao of Trauma: A Practitioner's Guide for Integrating Five Element Theory and Trauma Healing describes an East-meets-West approach to restoring balance and regulation in survivors of traumatic stress.
This ancient/modern integrative lens illuminates the diverse manifestations of traumatic stress – those 'strange, rare and peculiar' symptoms that baffle providers – including odd pain patterns, autoimmune illness, insomnia, obesity, digestive upset, anxiety, depression and cognitive disturbance.
The Tao of Trauma takes principles of Acupuncture and Asian Medicine beyond needles and herbs to inform clinical applications of the latest research from Western neurobiology. It provides approaches that support providers to focus on whole-body balance and regulation and dynamic coherence between systems for five 'survivor types'. 
Experts in Eastern and Western trauma physiology, clinician-educators Alaine Duncan and Kathy Kain combine their expertise to introduce a new map for acupuncturists, medical practitioners, mental health providers, and other body-oriented clinicians to bring peace to trauma survivors, their families and our communities.
Join Us For A Book Signing
January 4, 2019: Adelphi Friends Meeting, 2303 Metzerott Road, Adelphi, MD. 7-9 pm
January 6, 2019: Crossings Healing & Wellness, 8720 Georgia Avenue, Silver Spring, MD 20910. 3-5 pm